Hooves on the Ground: a Rhode Island Comic Con 2018 Report
all photos by Daniel LaPlante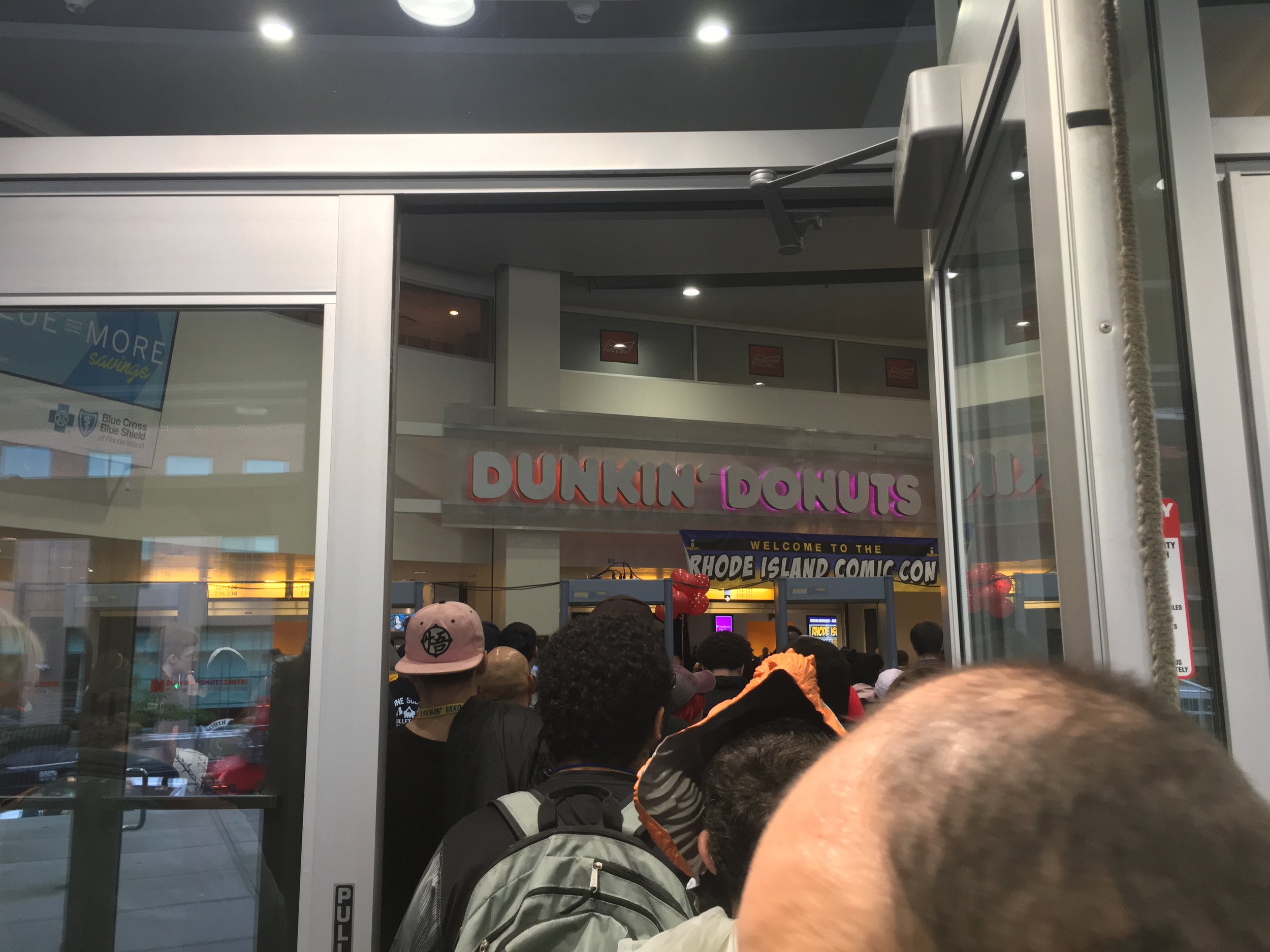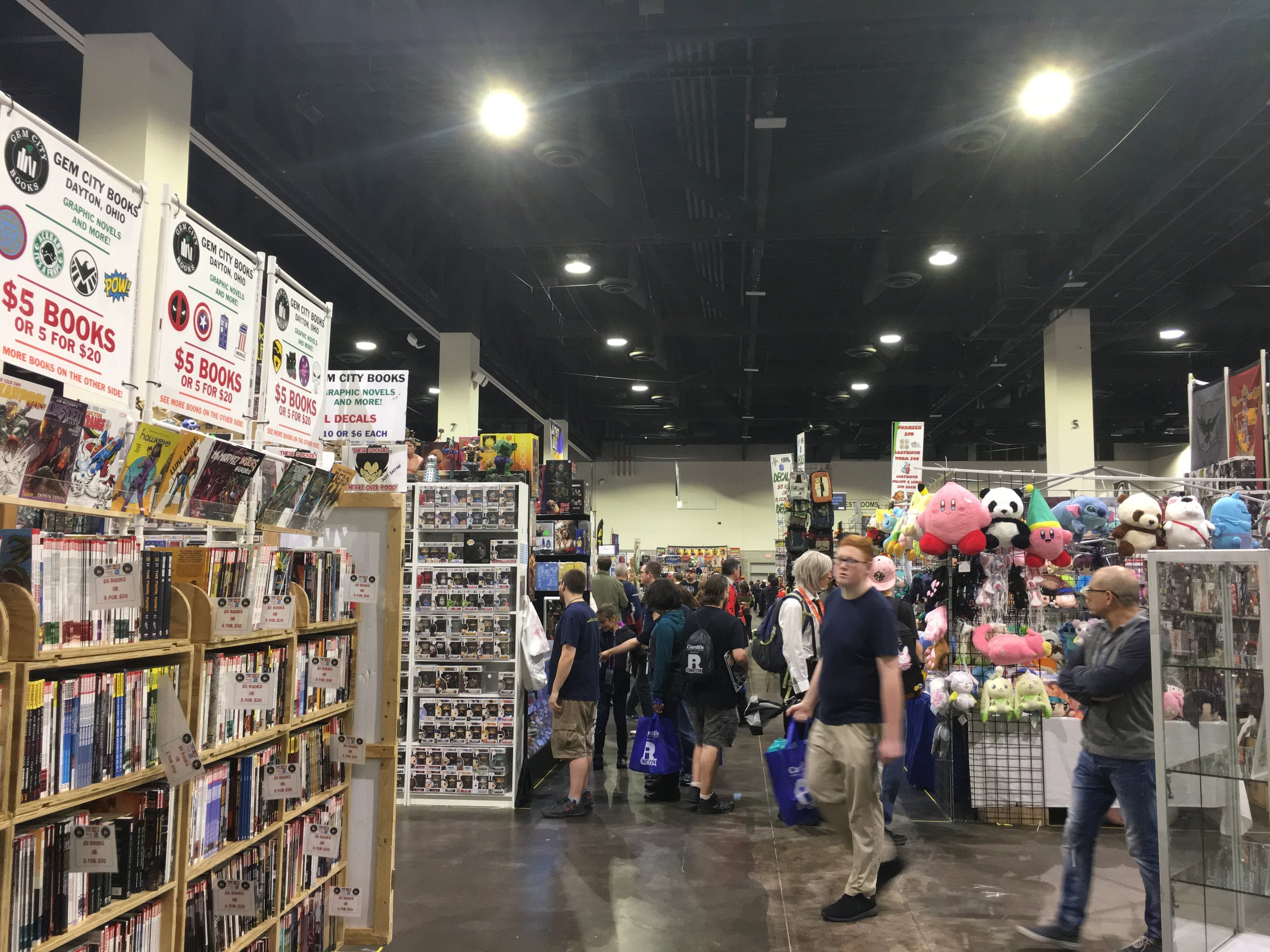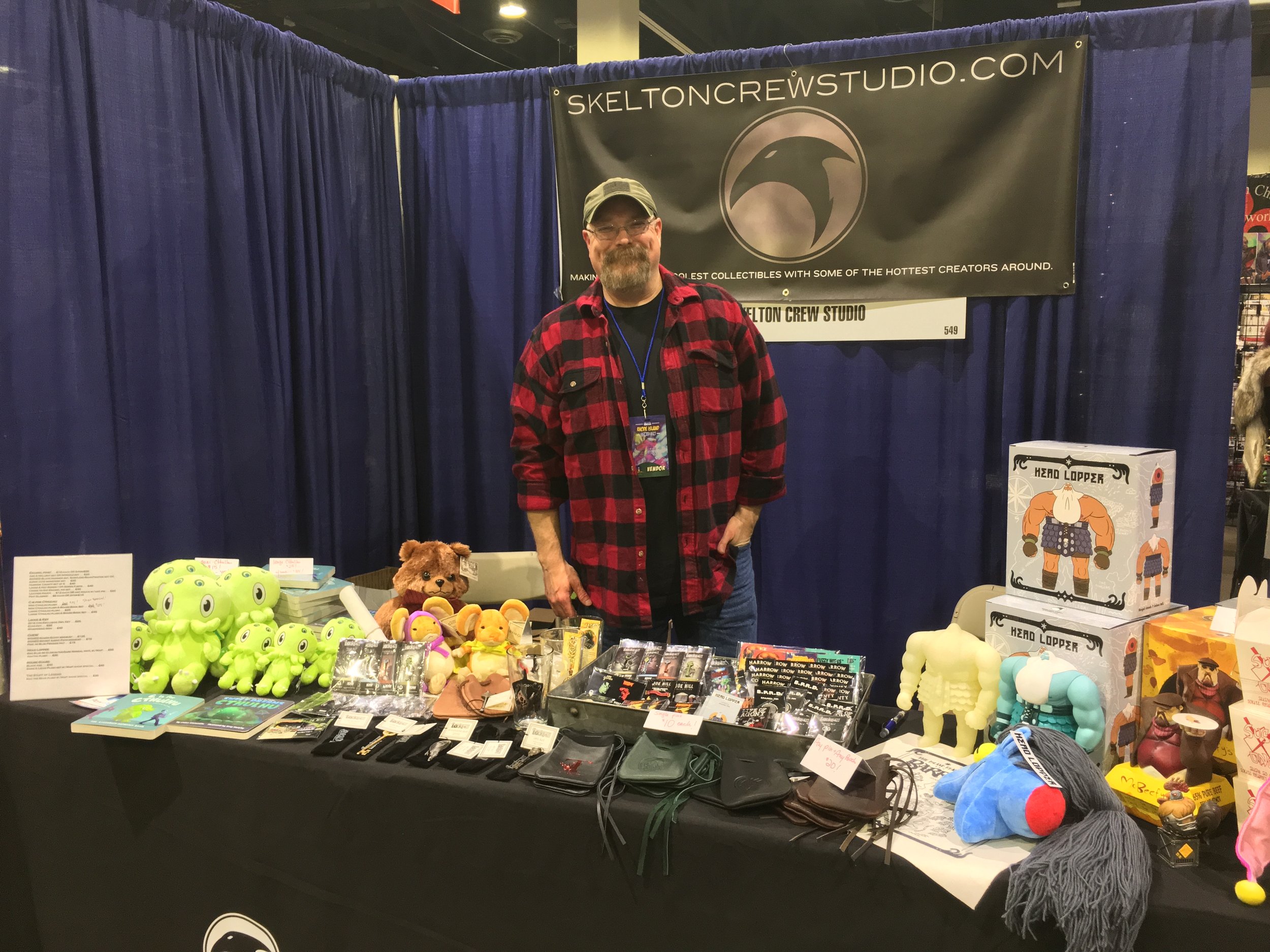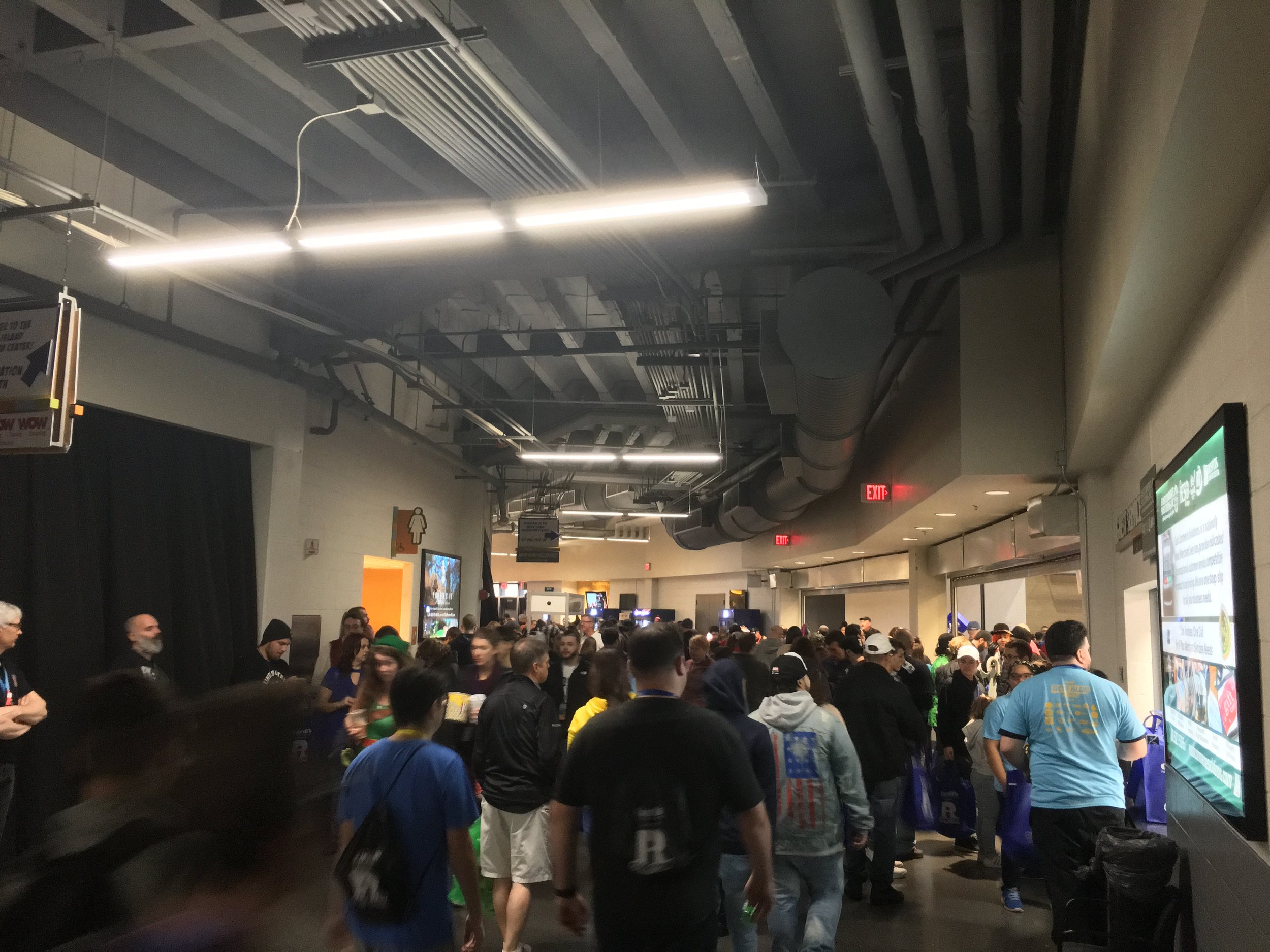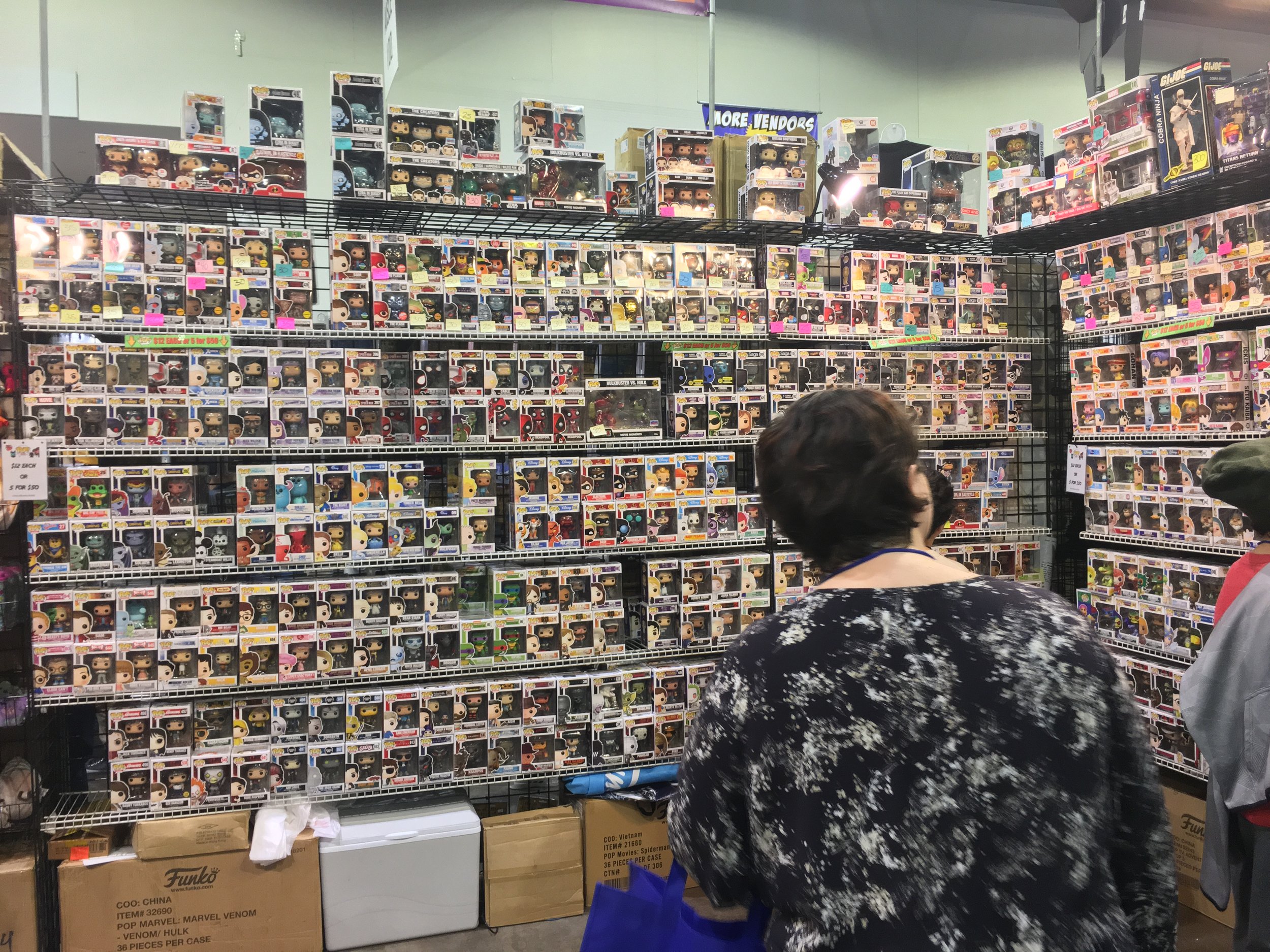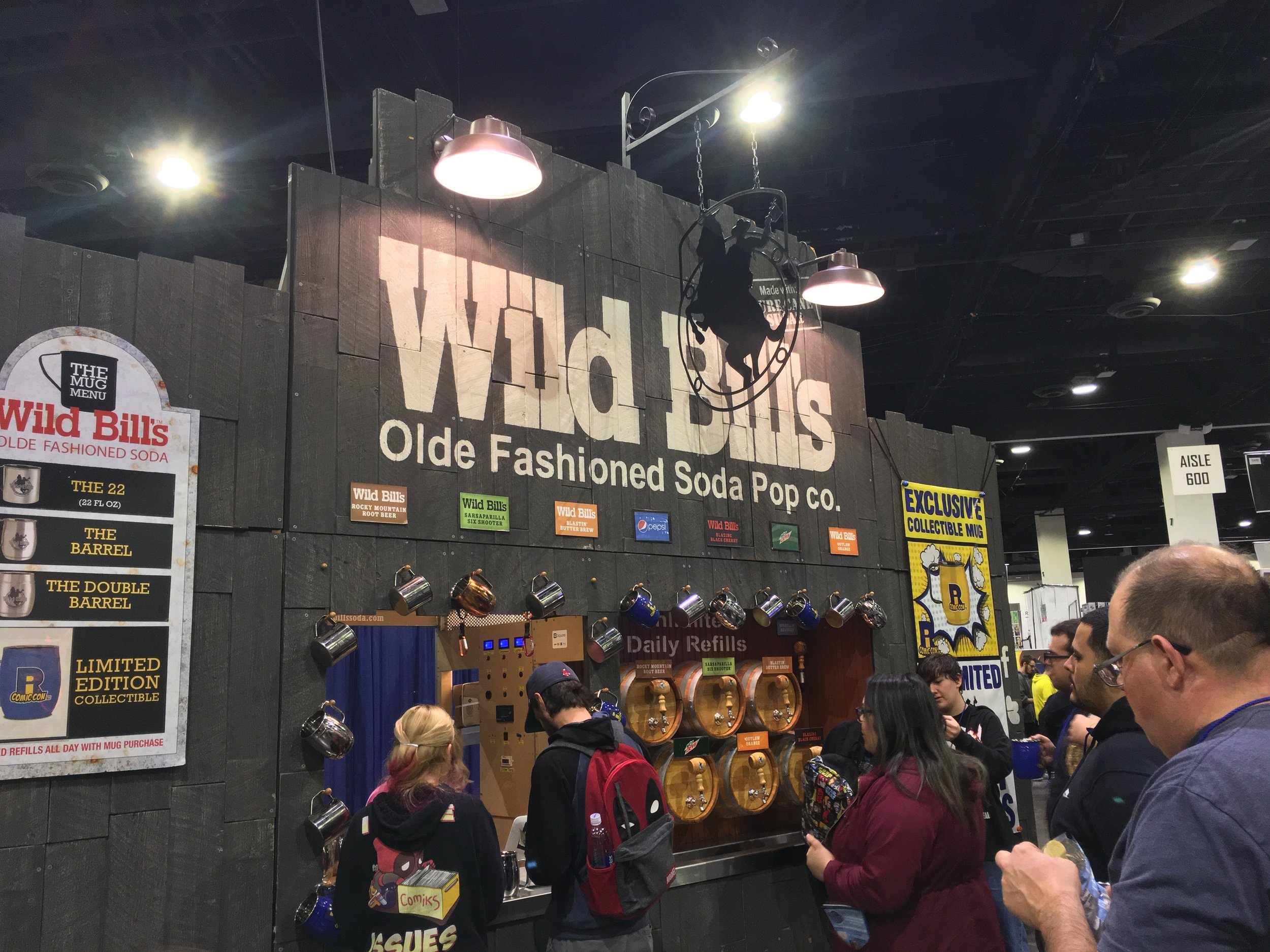 For a small state, I never expected anything to get quite as big as Rhode Island Comic Con. That's not to say our local gathering of nerds is a particularly big con, it's probably a tenth the size of San Diego's, but compared to its first year (which we don't talk about), RICC has blossomed into something that I'm actually pretty proud of in a local sports team sorta way. Actually, this was my first year going to it since year two, to which I had only gone for one day and had a somewhat sour taste in my mouth afterwards. Back then, the con was basically exclusively a show floor with some panel rooms stuck in it. Now the literal floor space has increased by probably five times, and there is everything from cosplay to Funko Pops to signings to Funko Pops to SPEED DATING? to Funko Pops to panels and even Funko Pops! [Editors note - Don't tell Alex] This year I went all three days and I don't regret it.
This is a Hellboy website, so I should probably tie this into that somehow. The Hellboy fandom was represented at RICC (I personally went cosplaying as Professor Bruttenholm). It wasn't a ton, but one could certainly see the B.P.R.D. logo every now and again and even one Hellgirl cosplay I bumped into. Actually, rather unexpectedly I bumped into our buddies over at Skelton Crew! I had no idea they were coming down from their home in Maine, so I was very happy to actually meet them. I had only heard Israel over audio, so finally getting to put a face to a voice was nice. If you guys are reading you two were super cool, I hope you guys made out well at the con! You can visit their site for merch here, I actually picked up one of their "C is for Cthulhu" plushies for my buddy Ant along with a new B.P.R.D. leather dice bag. Their stuff is incredible quality and that's not me being a suck-up, I honestly mean it.
While it wasn't necessarily an info dump, we even got a small touch of behind the scenes details from David Harbor at his Stranger Things panel. Nothing too new, but David told a hysterical story about him nearly getting attacked by a bull on set, if you get a chance you should check out the whole panel which should be online soon.
On the topic of panels, the other two I visited were some of the best I've ever seen, in-person or online. First, Alan Tudyk's panel was just pure comedy gold. I guess it is a thing that he gives out signed garbage for people who ask questions, but more on that later. I was going to ask him a question about his upcoming roll as Mr. Nobody form Doom Patrol and whether he would like to play a different abstract art painting, however they had to rush our questions through and I changed mine last minute to something like "what villain would you like to play next?" I'm a little bummed I switched it but what can ya do. After that though was the Batman Animated panel and OH BOY. What I was expecting to be a relatively tame panel was raunchy and laugh out loud hysterical. Seeing John DiMaggio and Tara Strong do Batman impressions as Bender and Bubbles respectively was pure gold, and I thoroughly appreciated DiMaggio's impression of a native Rhode Islander and "going to Cumbies 'n' whatnot."
I made out with some good swag from the con as well. First off I got this absolutely fantastic Black Canary commission from Chris Ehnot. Actually, I only paid for a headshot but he gave me a full bust just because he felt like doing so which is WICKED nice of him (I have to toss in the wicked when I'm repping RI). This thing came out absolutely fantastic, and as Black Canary is one of my favorite characters I'll be giving this one a deluxe treatment. You can check out his website HERE. Second, from my panel with Alan Tudyk I received a signed limited edition piece of his trash! Yes, I guess this is a thing he does, he gave me a used luggage tag which he then signed for me. I feel truly blessed… Honestly I have literally no idea how I'm going to store this thing, one day I'm gonna think it's actual trash!
I won't say that my time at the con was perfect. My main complaint was that if you weren't at a panel, then the rest of the con's content lost its glamour pretty quickly. Unfortunately it still is basically a shopping mall that you have to pay to get into. It begs the question as to what exactly you really get with your pricey ticket. Literally everything on the show floor requires payment, apparently if you wait in line to greet someone you aren't allowed to even say hi if you don't pay for whatever they make you buy, you get the panels sure and in fairness they are great live, but a few weeks later they go online anyways. Shows like E3 let you at least play games and even join in competitions. At Rhode Island Comic Con, if I spent no additional money, I would have gotten two days of underwhelming panels, one day of decent panels, a free Cardi Brothers plush, and… some handout ads. It's not like I can blame them, people were eating out of their palms, but I wish I could go there and justify the insane ticket price I paid.
RICC 2018 has come and gone but already I'm getting excited for 2019. Did any of you guys go? Do any of you feel like going in the future? Let us know on twitter or facebook!